Looking to expand your solutions portfolio with ServersCheck's products but under your brand? From simple rebranding of our sensors to fully outsource the e-commerce & after sales care to us. We are dedicated to support your OEM needs.
Contact our OEM team
OEM our sensor & monitoring platform
OEM with us to offer your customers a modular, scalable and simple sensor platform to monitor their critical facilities.

Under our OEM program we provide you with our devices matching your corporate identity: your logo and color on the enclosures and in the firmware.
OEM our monitoring platform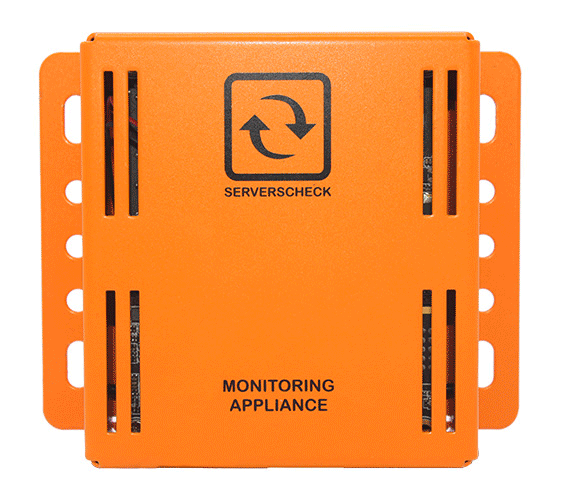 Do you want to offer your customers a platform from which they can centrally monitor, report and alert on their sensors from us or from a third party? You can now OEM our monitoring platform. You can define which features you want to include or exclude from your version of the platform.

You can OEM the software only, the monitoring appliance and/or the monitoring touch appliance.
Custom OEM designs
Subject to your requirements, our special projects team can design and fabricate enclosures as per your specs. For example they could include a combination of different parts into one single enclosure. Or an enclosure matching your corporate profile.

The image on the right is a 3D rendering of an enclosure which includes our base unit and expansion hub into one single enclosure. Custom enclosures can either be made in metal or plastic.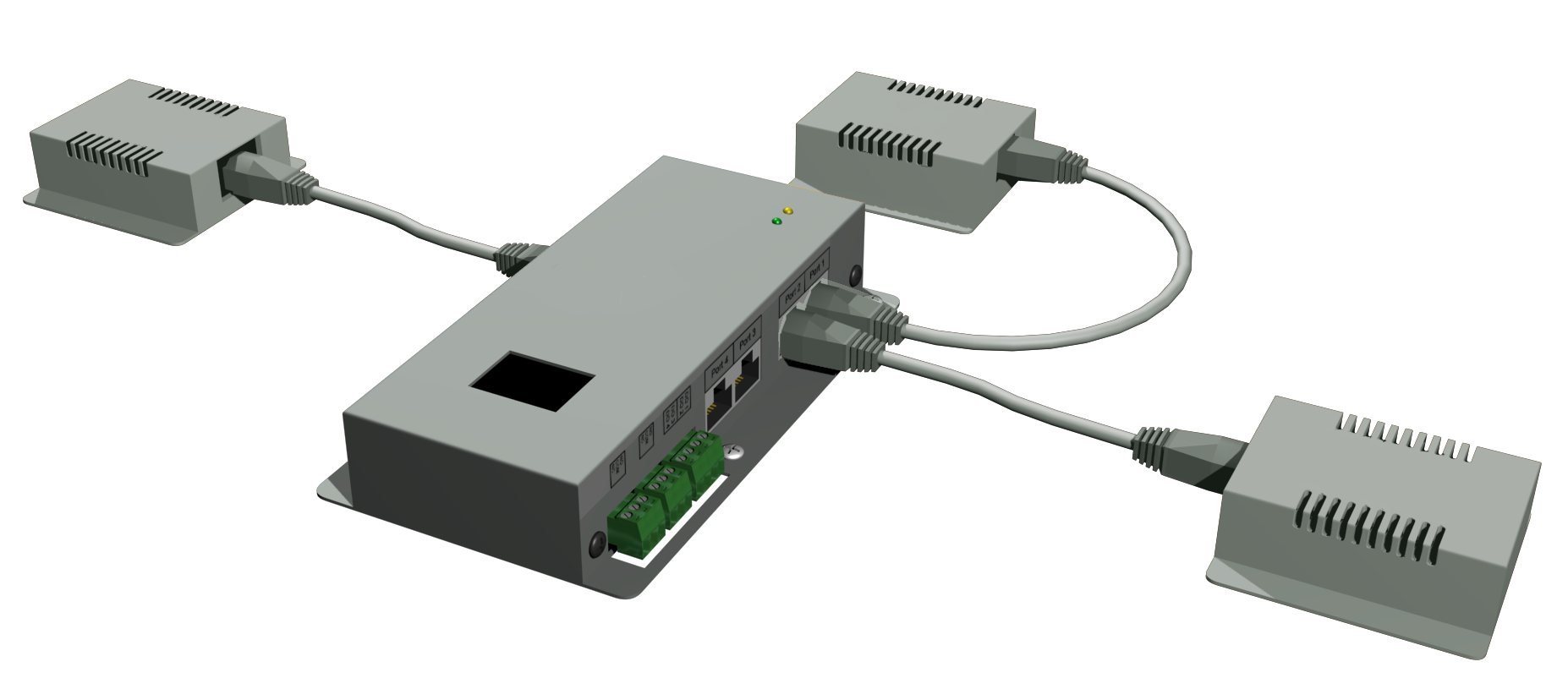 Outsource customer life cycle to us
ServersCheck's operations rely upon a unique custom built platform that takes care of the entire customer life cycle: from billing, fulfilment, tech support, repairs to online services.

As part of an OEM, we can provide parts or the entire customer life cycle in your name to your customers using our platform and know-how. 24x7 around the clock, around the world.