Embedded ServersCheck Software
to monitor your edge infrastructure
v14 Sensor Table view
Download Software 16.4.10
The software is free for personal use

Award Winning
Over the many years the ServersCheck Monitoring Software has won multiple awards.

One of the best network monitoring software tools you can get. If not the most user friendly :-)

Swiss Army Knife of Monitoring
Monitoring Software that enables you to centrally monitor, report and alert on sensor metrics.

Alerting:

Monitoring Appliance
Meet the new ServersCheck Monitoring Appliance. A small compact device featuring the latest version of the award winning ServersCheck Monitoring Software.

Small. Affordable. Powerful.



Freeware*
With the release of version 12, ServersCheck has made the core of its award winning Monitoring Software free for personal and non-commercial use*. Whether you are monitoring 10, 100 or more systems.
Free support is available from the
user community
.
Use by a for-profit or government organization requires the purchase of a
(touch) appliance
.

Spice up your sensors
monitor, report, log & alert on sensors
The Monitoring Appliance enables you to centrally monitor your different base units.

On top of that, the device adds reporting and logging capability for the sensors.

Do you have 3rd party sensors? Via SNMP you can monitor them through the appliance. Giving you a holistic view on your entire sensor network.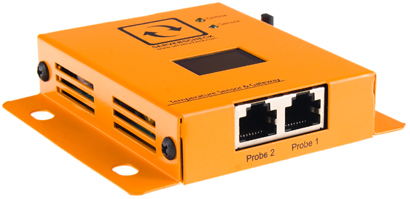 User friendly design
A complete newly designed interface for ease of use and performance.

Simple. Efficient. Beautiful.

Works on any Device.
Get your monitoring data on any of your devices: tablet, desktop and smart phone.

SMS Alerts via LTE.
Get alerts even when your network is down
ServersCheck beats many other tools in this field as most of them fail in this critical job as soon as there is a network failure.

The MON-TOUCH-LTE features a SIM card slot to enable to send out alerts via the cellular network as primary alerting or backup alerting channel.

A must have feature for any SysAdmin.

Get the alerts of the Monitoring Software or Appliance to you and your team into your Slack Channel.
In just few steps you can get started. Check
out here how
to integrate Slack.